trending now
Announcing : Platinum Agent Advantage
November 20, 2023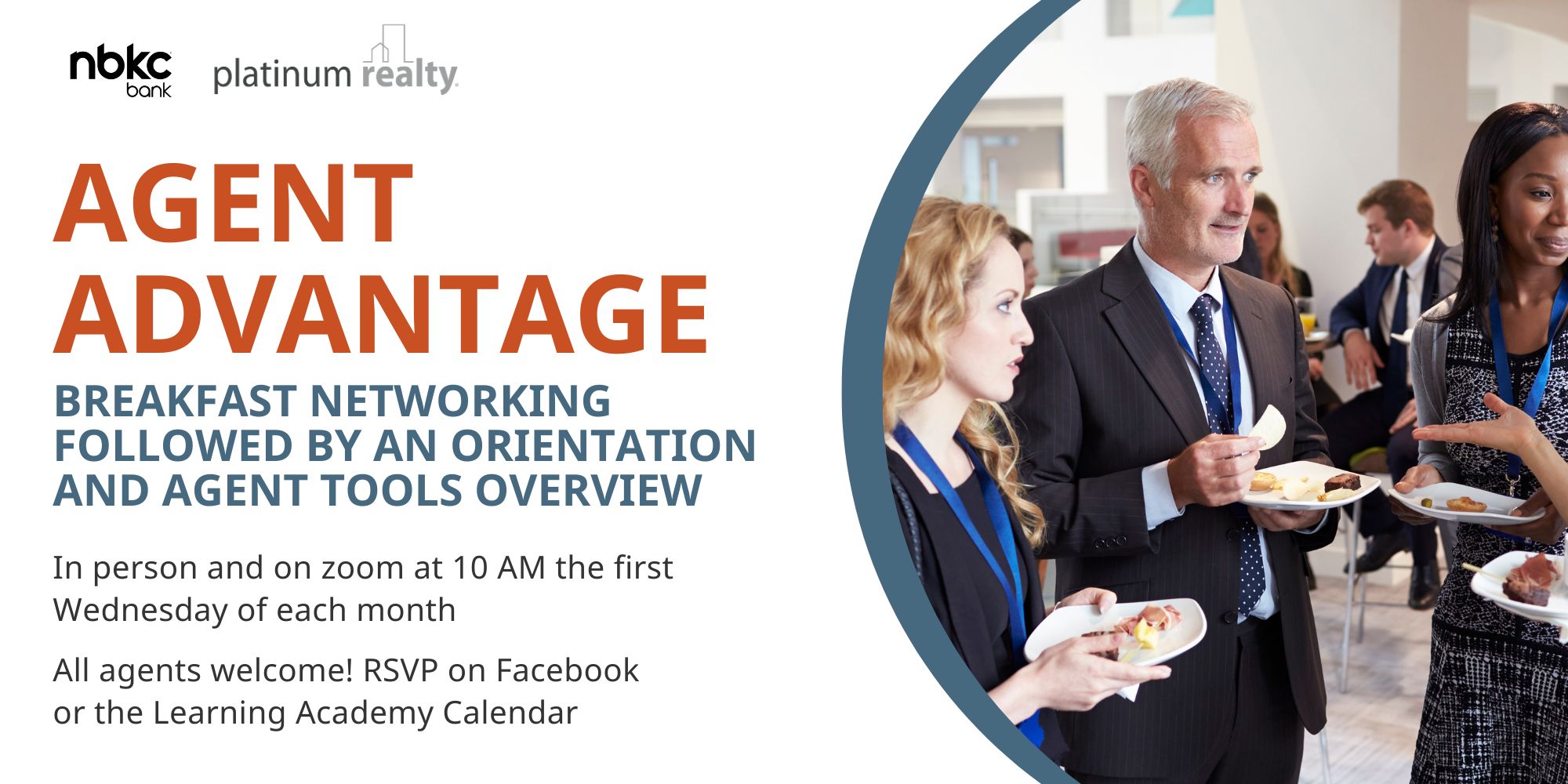 In real estate, staying ahead of the curve is essential for success. With technological advancements and market dynamics constantly evolving, it is beneficial for new and experienced agents to come together, share insights, and explore the latest tools Platinum offers. This vision becomes a reality at our new Agent Advantage events. Occurring the first Wednesday of every month you will have plenty of opportunities to attend.
RSVP Required – In your Facebook group or the Learning Academy Calendar
Part 1: Realtor Networking Breakfast: Begin with a  hearty breakfast at your local office.  The networking breakfast is designed to foster a sense of community and camaraderie among agents, creating a platform for collaboration and idea exchange. Whether you're a seasoned pro with years of experience or a newcomer eager to learn the ropes, this networking event provides an invaluable opportunity to build relationships that can potentially lead to future partnerships and referrals. The breakfast will be a casual, yet purposeful gathering.
Part 2: Break Out Groups: At 10:45, following the networking breakfast, you will transition to separate groups.
An orientation tailored and required for  newly hired agents, that can also be informative for seasoned agents

The orientation and agent tool review will cover the following topics
This session can be accessed remotely via Zoom as well if you are unable to attend in person.

Your Back Office Teams: Who is on the team, what do they do and how do they interact with you
Agent Tools: Overviews of our Agent Tools including FormsRus, Paperless Pipeline, MyAgentBackOffice, and Bullseye Productivity Tools
Question and Answer

Optional Mastermind group 

Meet in a conference room with your fellow agents to discuss the market, your business and more!
Whether you're a seasoned professional or a newcomer, join us for a day of connection, learning, and preparation for your exciting future as a Platinum Realtor.