trending now
HOME WARRANTIES: The Good, The Bad and Ways to Keep it From Getting Ugly
November 15, 2021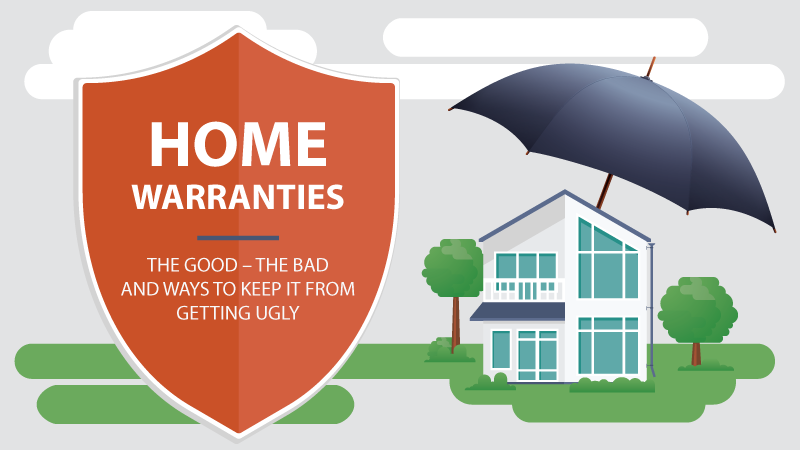 In addition to Home Inspections, Home Warranties are one of the best problem prevention tools out there for agents. Read below for best practices when a party elects to include a warranty, or when a buyer chooses to waive one.
THE GOOD:
Errors & omissions insurance companies look for one or the other of these warranty options when notified of a claim:

A) Home Warranty on sale

B) Signed waiver of Home Warranty by the buyer. A best practice if buyer elects to waive would be to add the following waiver wording "Buyer elects to waive a home warranty for the property" under additional terms and conditions
Having either A or B in place many times reduces an agent's deductible.
A warranty offers peace of mind for both sellers and buyers & has shown to reduce complaints after closing.

A warranty can assist in pre-closing repair costs, if coverage is included in the plan during the listing period.
THE BAD:
A warranty may increase frustration due to false expectations.

Warranty coverage may be limited, reduced, or all together denied.

Warranty companies can go out of business or move from offering great service to providing poor service overnight.
KEEP IT FROM GETTING UGLY:
Ensure all parties have explored the coverage options and non-covered items. Have them read the small print of the policy.

Explain the risk factors, such as a warranty company could close, or pre-existing conditions can cause a denial of coverage and replacement cost limitations.

Have the buyers do their research on additional coverage options (e.g., swimming pool, washer, dryer, etc.)