trending now
How our Team Structure Supports You
As a Platinum Realty agent, you are never on your own and you don't have to rely on a just one person to get back to you like many old school brokerages. Our company is unique in that it provides you a comprehensive system of support. The Platinum Realty central office is comprised of many teams that work together to help you succeed every step of the way. Here is an outline of our teams. Over the following months, we will dive deeper into each team's functions.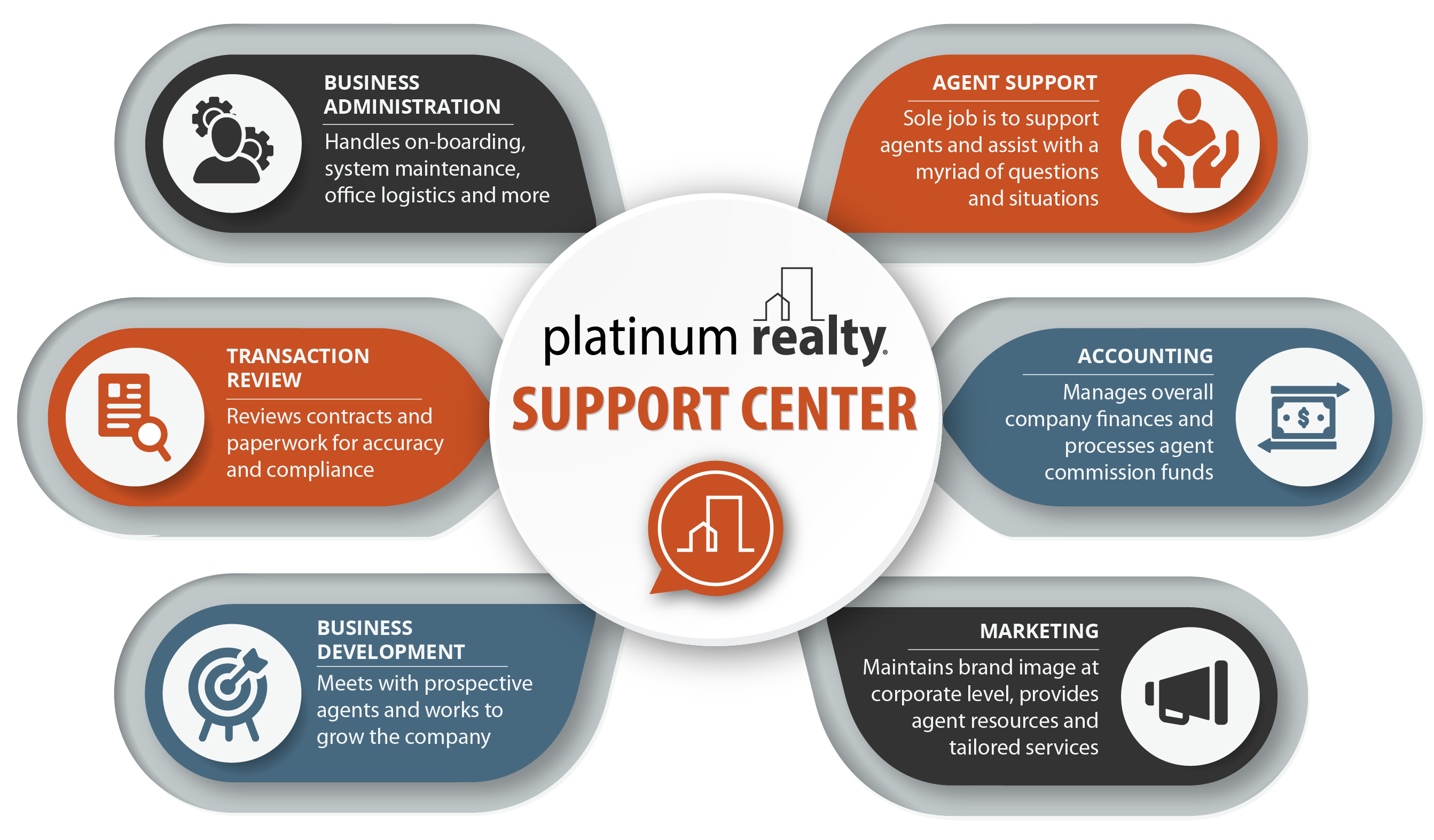 The central office takes agent support very seriously. We track questions and response times through our ticketing system. Every new question, situation or update is added to our knowledge base, so our Support Center is always learning and growing. It is remarkable how our support system has allowed agents to get answers FAST! See our statistics for the first quarter of 2021. Note that we had 2,742 support requests with an average resolution time of only 35.4 minutes!
Average Resolution Time by Topic – 1st Quarter 2021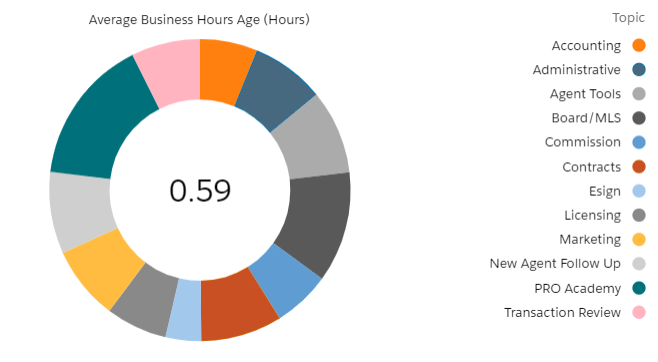 Cases Closed – 1st Quarter 2021

Don't hesitate to visit our Agent Support Center where you can browse categories, search specific topics, email, chat or schedule time with a support team member. Your success is our priority!