trending now
Introducing our New Integrated Payment Platform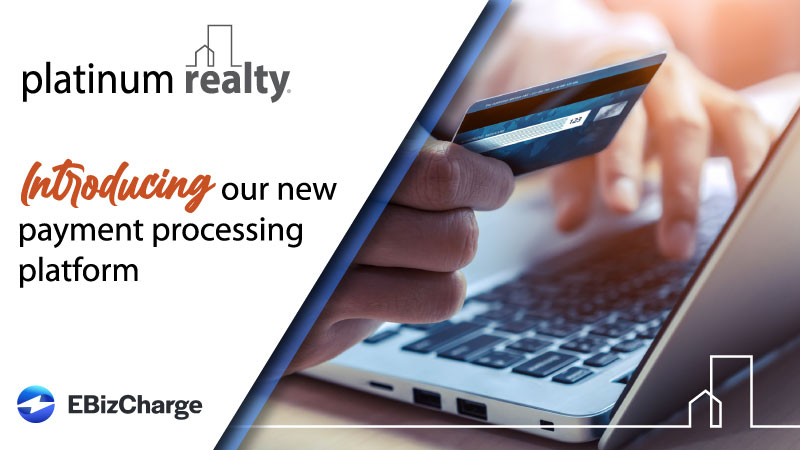 Please be aware that EBizCharge is our new integrated payment platform for Platinum Realty. Any credit card payment will now be processed through this new provider, which requires us transfer credit card info for agents with recurring charges to the new system.
The new system includes a portal with a number of beneficial features, such as the ability for you to update your own credit card information and download copies of invoices. Another great feature is that Platinum Realty is able to provide automated notifications when credit card information needs to be added, has been declined, is expired, etc.
In order for you to feel confident that these emails are legitimate communications from Platinum Realty and should not be ignored, please refer to the example below. Our provider logo  (EBizCharge) will be at the bottom of each communication, so you know it is not scam. If you have any questions, please email accounting@movewithplatinum.com.