trending now
Know your healthcare options through Platinum Realty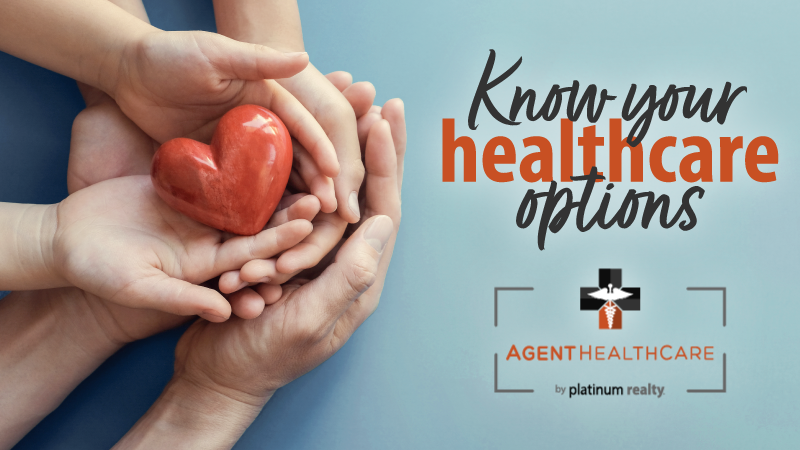 As a Platinum Realty agent, you have access to everyday coverage and coverage that helps protect you and your family. As you approach the end of the year, it's good to know your options!


SelectMed-Daily care benefits with copay for doctor visits, blood work, urgent care, prescriptions and more!
Guaranteed Acceptance
Includes Telemedicine with Virtual Physician Assistance with No Copay.
Add a Catastrophic Hospitalization to either the Pro or Max Tier that pays $50,000 or $100,000 in Benefits.
Hospital Indemnity-Services for Hospitalization that pays direct to you from the provider.

Term and Universal Coverage – Prudent financial planning can help protect you and your family's future, offering you peace of mind.
Guaranteed Acceptance up to $100,000
No Health Questions
No Physicals
Included Riders

Living Benefit Rider
Extension of Benefits Rider and More!

Dental- Coverage includes free 6-month dental cleanings and $50 Copay for Fillings, Extractions and more.
Accident- Income replacement for out-of-pocket expenses after an unexpected injury.
Critical Illness- Cash benefits paid direct if diagnosed or treated for a critical illness.
Guaranteed Acceptance up to $25,000!
Cancer- Coverage provides the necessary medical benefits for radiation and chemotherapy, hospital stays, prescriptions, physician fees, surgery, and more.
Click below to learn more, shop benefits or enroll! Or you can call us 866-392-3801, Monday through Friday 8am – 7pm EST.