trending now
New training videos for January!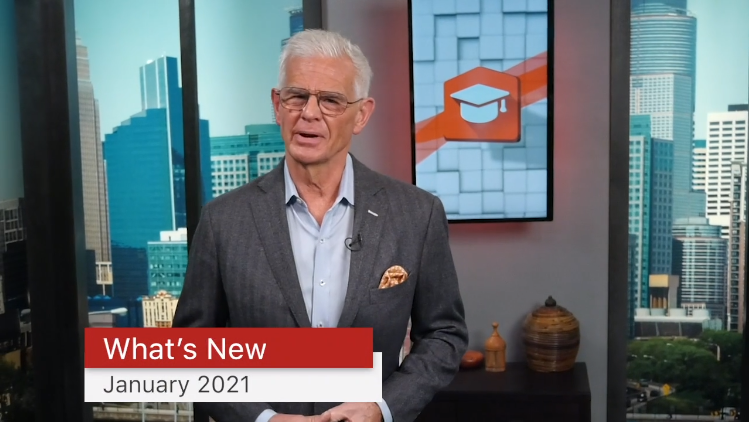 What's New January 2021
Happy New Year! Watch a brief video about the new content we just uploaded for January 2021 and tips on how to handle this brand new year. Time: 3:42 | Watch Now
Are You a Messenger or a Negotiator?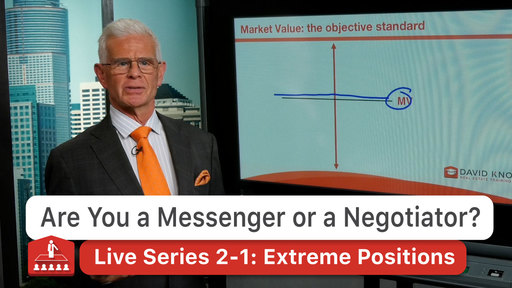 Negotiating is your most important skill because it applies to prospecting, pricing, listing, contracts, presentation and commission. In this six part series, learn the basic principles and advanced methods of being a great negotiator.
LS02-1 Extreme Positions – Time: 12:29
Part one examines the futility of extreme positions and the differences between a messenger and a negotiator. Watch Now
LS02-2 Managing Expectations – Time 8:41
Perhaps the most important skill of negotiation is to set realistic expectations in the minds of your clients long before issues arise. Learn how to prepare your clients for all the critical events that may occur in the transaction such as home prices, inspections, appraisals, etc. Watch Now
LS02-3 Questioning Their Position – Time 10:35
When conflict arises in a transaction, the first reaction is often to defend one's own position. Yet questioning the other person's position is far more productive. Learn how to apply the P.A.I.D. method to issues. Instead of locking onto a particular position, question to learn their emotional interest so you can provide alternative solutions.
Instead of having clients negotiate against each other, use an objective standard as a basis for reaching agreement. Watch Now
LS02-4 Feedback vs. Advice – Time: 10:11
Your clients will often ask you for advice, when in fact, it is more professional to provide feedback. Advice is limiting, controlling, aggressive and will hold you responsible. Feedback is empowering, assertive and keeps the responsibility on the client. Learn how to use the law of contrast to create a positive perception of your proposals. Realize that you do not have to sell "the whole thing," simply discuss the differences. This is a very powerful lesson. Watch Now
LS02-5 Negotiating the Purchase – Time: 16:09
In this video you will learn how to apply the previous principles to writing a competitive offer, preparing buyers for multiple offers, presenting it to sellers and negotiating a counter-offer. Watch Now
LS02-6 Negotiate Price – Time: 5:21
In this final video you will learn how to present your CMA then address these common pricing objections: "We can always come down," "Could we try it for a couple of weeks?" and "They can always make an offer." Watch Now
KFT23 Prepare Buyers to Buy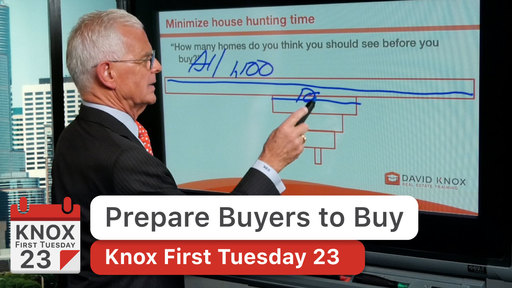 The majority of issues that prevent a sale, or cause it to fail later, could be prevented with a buyer-preparation consultation. Learn how to "test drive" your buyers to see how they will react during the house hunting and sales process. Time: 13:56 | Watch Now
KFT35 You Make the Call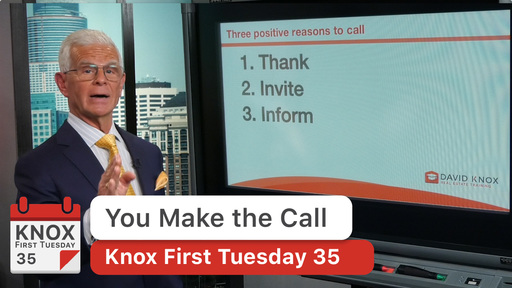 Improve the way you make outgoing warm calls to your past clients and sphere of influence. If you're not being overwhelmed with prospects calling you, then you must reach out to them. Time: 20:59 | Watch Now
Download "KFT35 WORKSHEET Telephone Scripts" to help you structure your calls.
RP07 Prepare Your Buyers to Buy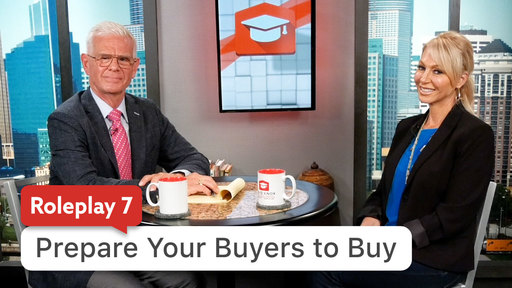 Watch David demonstrate the principles of a buyer interview. He covers buyer agency, loyalty, time, market value and preparation for multiple offers. Time: 7:51 | Watch Now
Need help logging into your David Knox training account? Visit PRO Academy for instructions.