trending now
New training videos for October!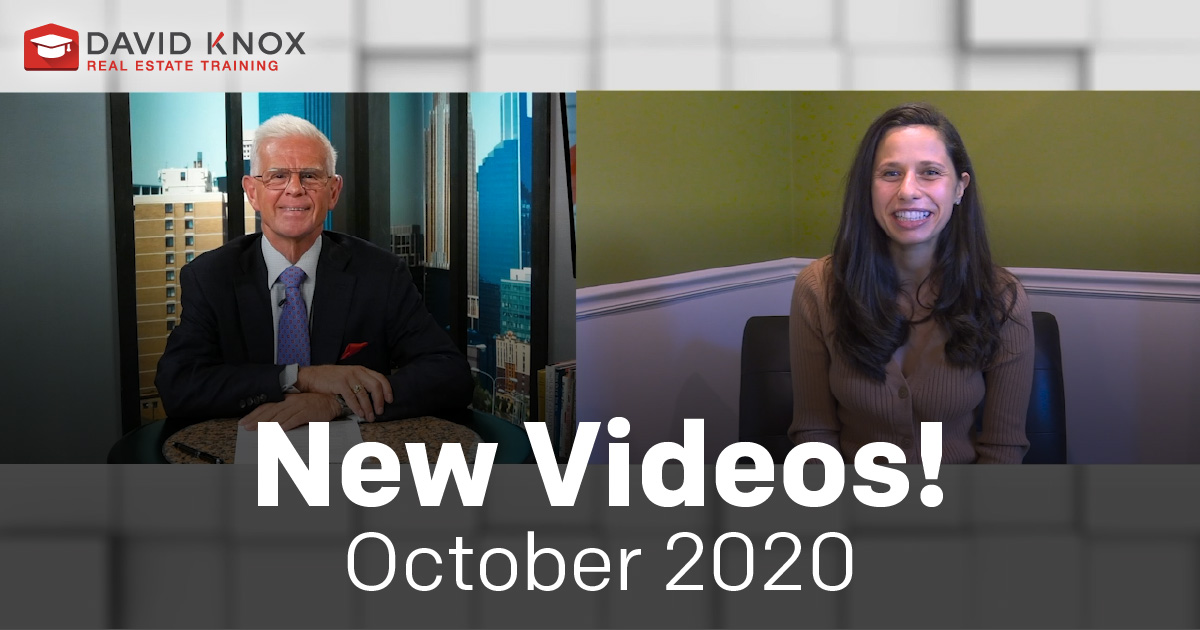 In-Depth on Inspections
This month David interviews agent Faina Shapiro to learn how she avoids losing transactions over inspections. To cover all perspectives David also talks to an attorney and a home inspector on this issue. We also continue our new Roleplay series, with Susan Wigler taking on the role of an agent and David a seller who wants to unload a flipped property fast.
Click the play button to watch an overview of our latest content.
This video does not require login | Time: 3:49 Watch Now
Pre-Listing Inspections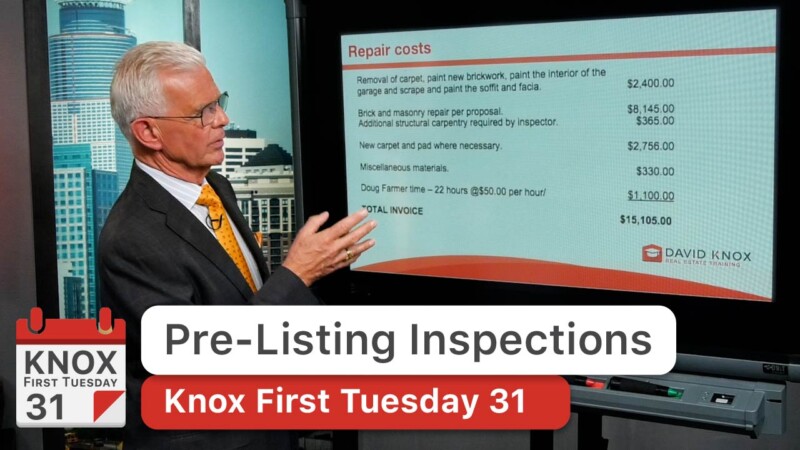 Reshot and updated this month! Don't kill the chances of selling your listings due to unknown inspection issues. Getting a pre-listing inspection is one of the smartest things you can do in this market. You will learn the benefits of doing pre-listing inspections and how to persuade your sellers to do them. Watch now.
Home Inspections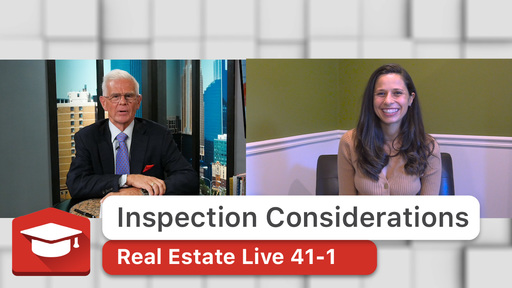 Home inspections have the ability to disrupt your real estate transactions. This new series of videos will help you keep your transactions together in spite of a potentially challenging report. Join David as he interviews agent Faina Shapiro, inspector Ron Larson, and attorney Kim Moermond.
Part 1: Considerations
Part 2: Selecting an Inspector
Part 3: Who Should Attend?
Part 4: Managing Buyer Expectations
Part 5: Pre-Listing Inspections
Part 6: Re-Framing and Monetizing
Part 7: Full Interview with Inspector Ron Larson
Need help logging into your David Knox training account? Visit PRO Academy for instructions.
Roleplay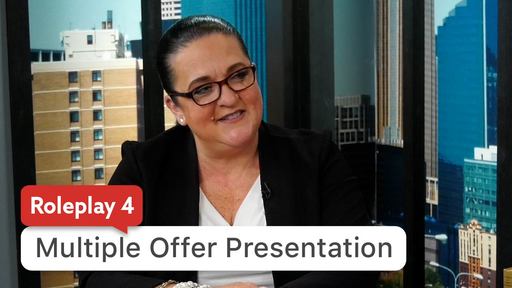 In continuation from last month, Susan Wigler and David have added to the series of videos called Roleplay. Each video consists of a roleplay based on a real-world scenario in real estate and offers techniques in how to handle each situation.
Roleplay 3: Investor Listing Price Objection
Roleplay 4: Multiple Offer Presentation
Need help logging into your David Knox training account? Visit PRO Academy for instructions.