trending now
Platinum Zoom Backgrounds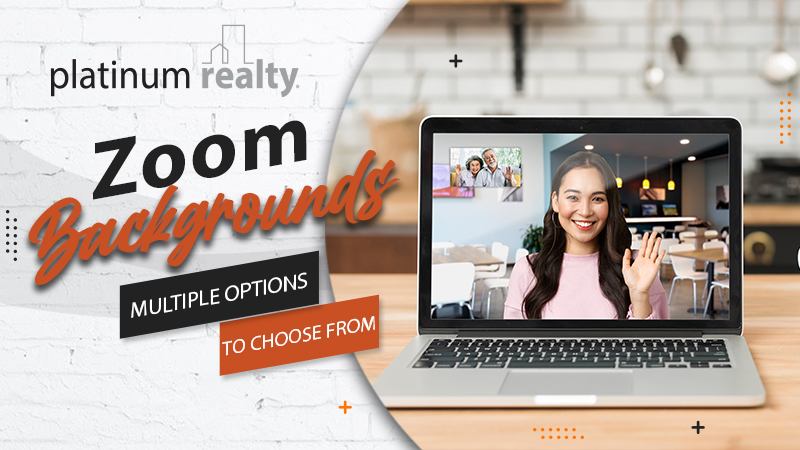 It probably comes as no surprise, but we're all going virtual for the unforeseeable future. Zooming — yes, it's a verb — lets you stay connected with clients while still practicing social distancing. There's some added pressure, though: If you want to show your face on camera, then you also let people in on your surroundings a.k.a. your bare walls, makeshift office space, and so on. Since the thought of sprucing up your home in a time like this seems, well, impossible with everything else you're juggling, we've created some branded Zoom video and photo backgrounds that'll feel professional and give you that polished look! Note: You will need a green screen backdrop to ensure your image is produced at the highest quality possible.
How to enable a virtual background on Zoom:
Sign in to the Zoom web portal.
In the navigation menu, click Settings.
In the Meeting tab, navigate to the Virtual Background option under the In Meeting (Advanced) section and verify that the setting is enabled.
Make sure that Allow use of videos for virtual backgrounds is checked.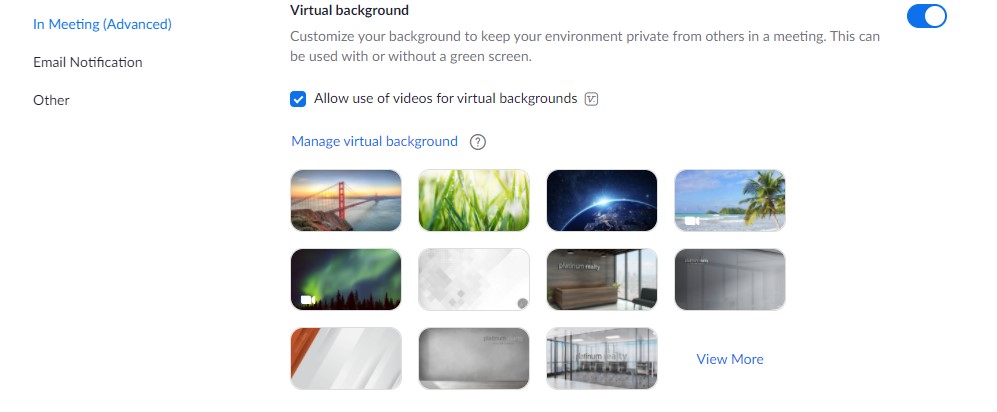 How to set a virtual background on Zoom:
Download the background of your choice. We suggest downloading a few options, in case you want to switch them out.
After you sign into a call using the Zoom desktop or mobile app, look for an icon that says Stop video in the bottom left corner of the window.
Click the arrow to the right side of it, and select Choose a virtual background.
Click on the Plus sign to add photo and video backgrounds.
Upload as many backgrounds as you'd like, and switch them whenever you please.