trending now
Pro Academy: New Training Videos for June 2021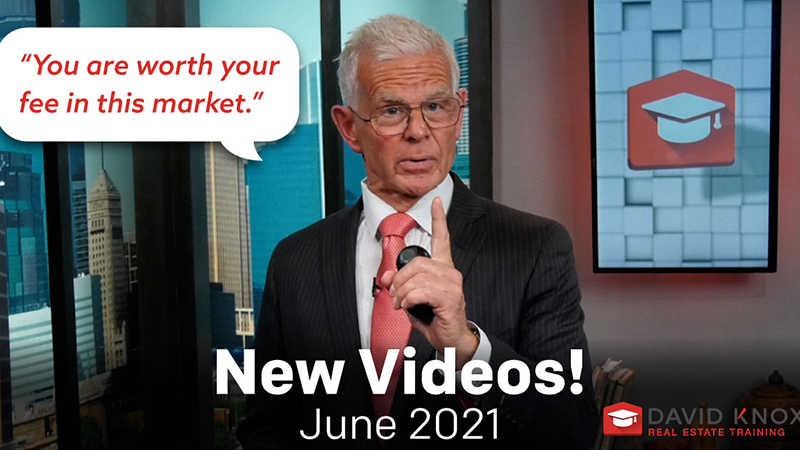 What's New June 2021
Watch an overview of what's new and updated for June. David gives a fun demonstration on role-playing by showing a fast lap around the track. Login is not required for this video. Time: 9:36 | Watch Now
You Are Worth Your Fee in This Market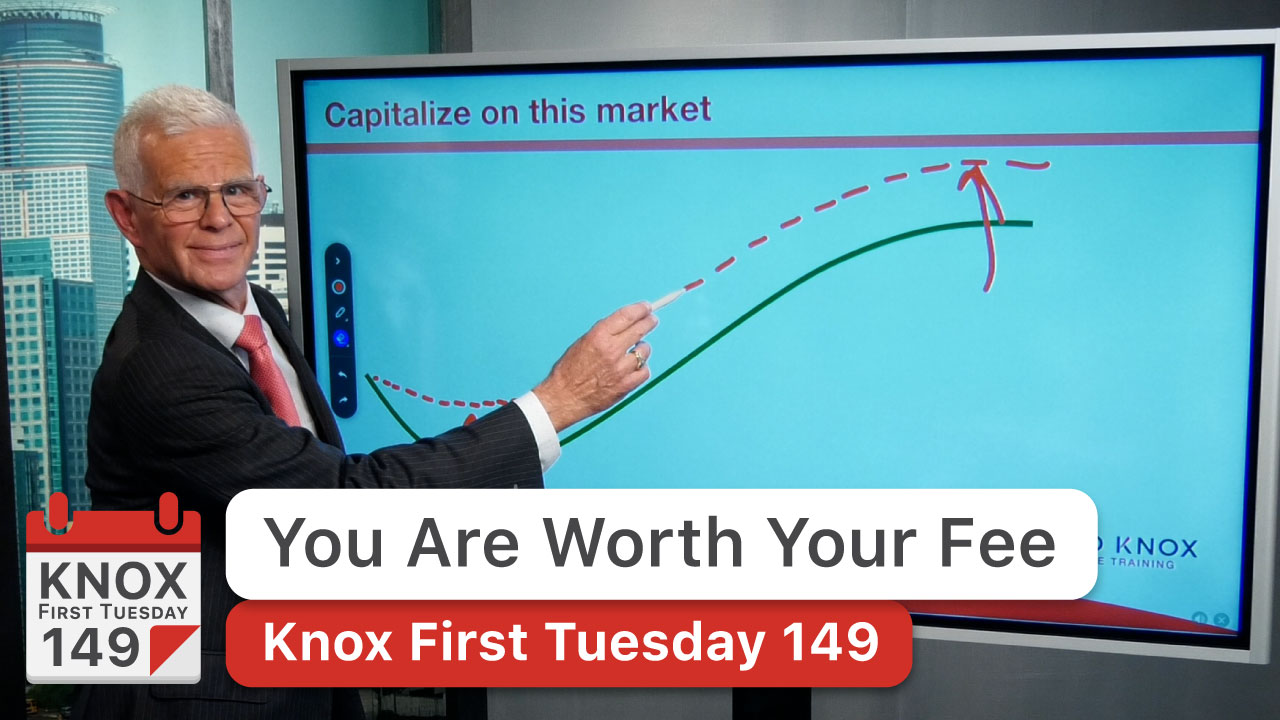 NEW: You will learn how to identify the special skills required for this market, how to present them to sellers and how to secure your full fee. This video will address your skills in marketing, negotiation and managing the process.
Time: 14:49 | Watch Now
Updated Videos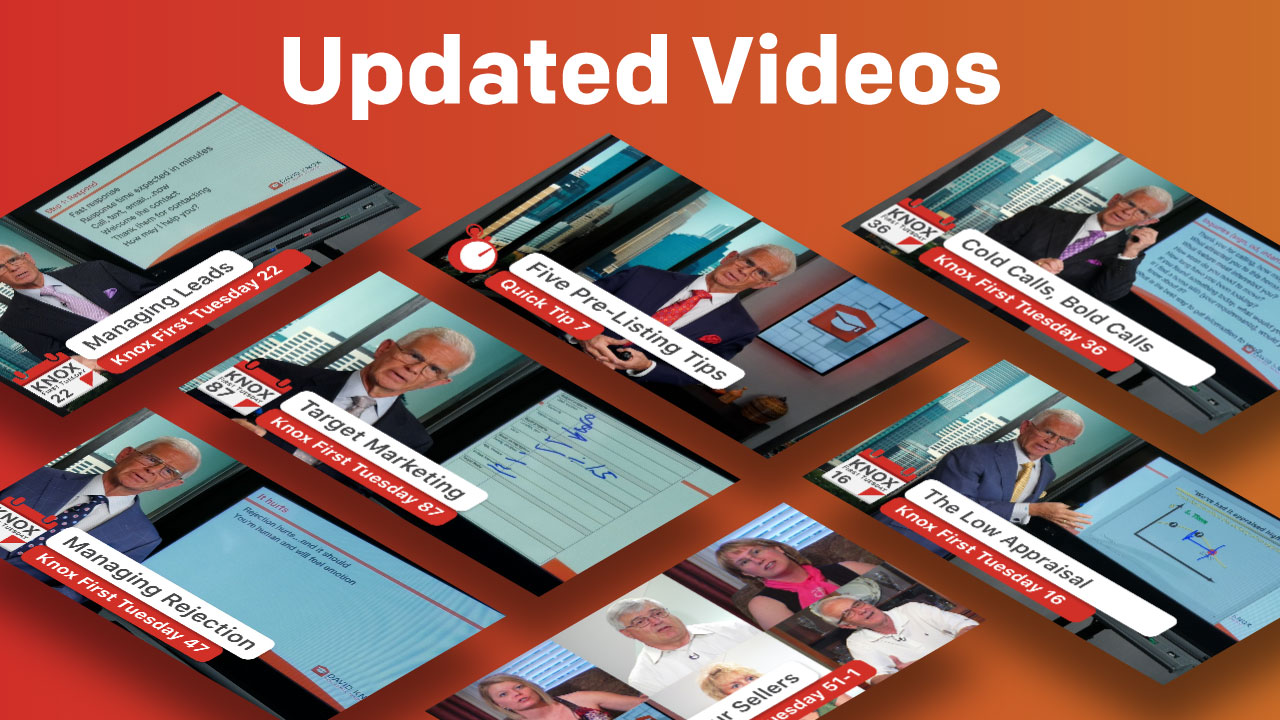 We are continuously revising older videos on our platform to address changes in the market and to make sure our content is relevant for new and experienced agents. Below are just a few topics we have recently updated:
Quick Tip 07 – Sellers begin making their listing decision very early in the process, not just after the presentation. So it's important that agents establish a positive first impression before the appointment.
Knox First Tuesday 16 – Learn how to prepare your sellers and buyers for low appraisals, plus techniques for saving the transaction.
Knox First Tuesday 22 – Getting a lead is one thing, converting it is another. This video focuses on how to respond, qualify, secure information, follow up and seek final resolution.
Knox First Tuesday 36 – This video focuses on the scripts and techniques to make outgoing prospecting calls to people you don't know.
Knox First Tuesday 47 – David explains how to accept rejection, place it in its proper perspective, and how to use it as a means to move forward.
Knox First Tuesday 51 – This video will help you increase your customer satisfaction by improving your communication with sellers of current listings.
Knox First Tuesday 87 – As the listing agent, you're responsible for getting it sold, which means knowing who the most likely buyer is and targeting them.
Having trouble logging in to David Knox Academy?  Go to PRO Academy for further instructions.