trending now
Find Platinum Events and Online Trainings in the Bullseye Learning Academy!
September 8, 2023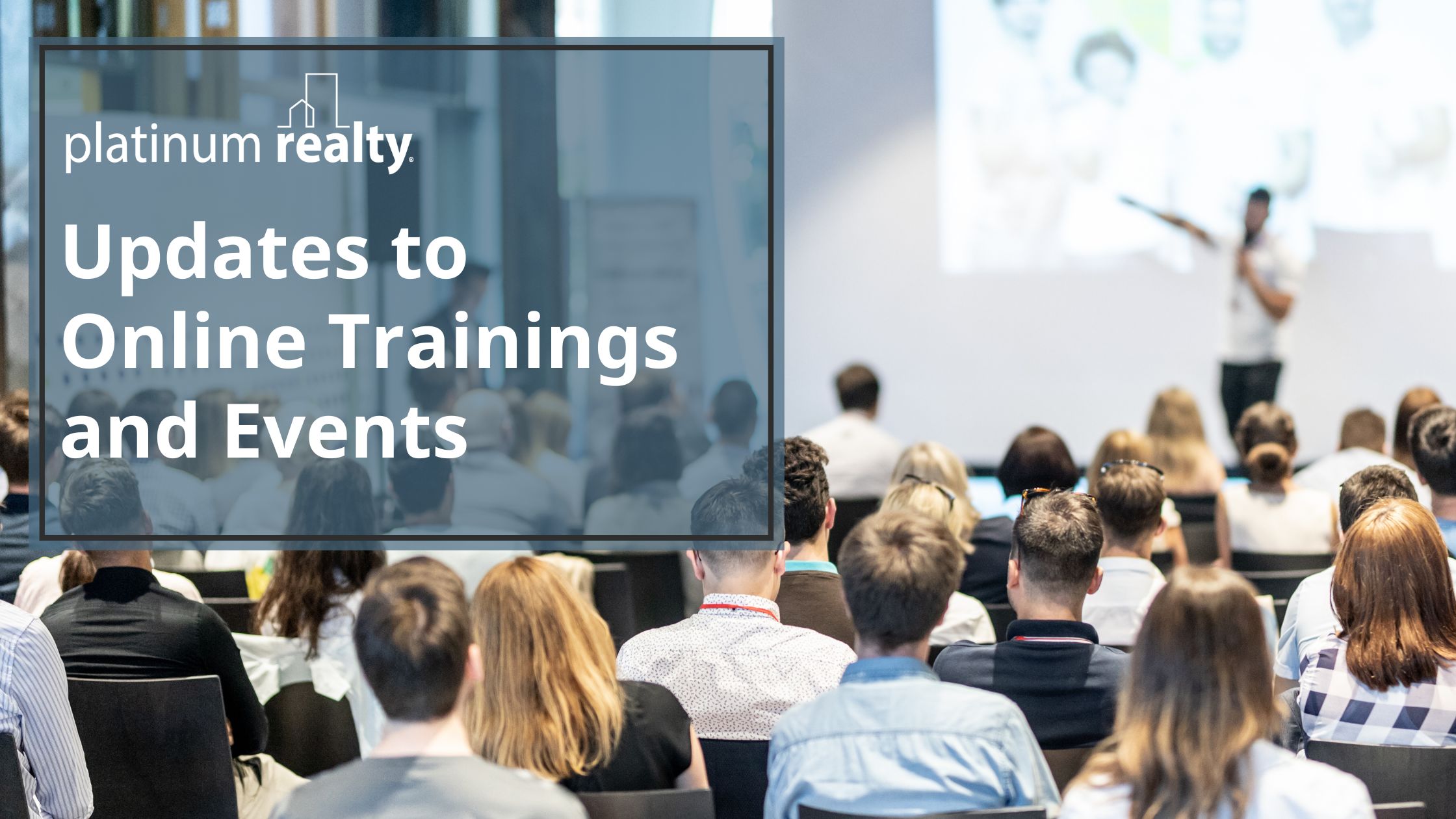 New Online Trainings!
Login to the Bullseye Learning Academy platform to access new Platinum-Specific Transaction Review trainings , all under 4 minutes long. Learn about required documents, allowed forms of Agency and more. Enroll in monthly live trainings provided by Platinum and United Real Estate.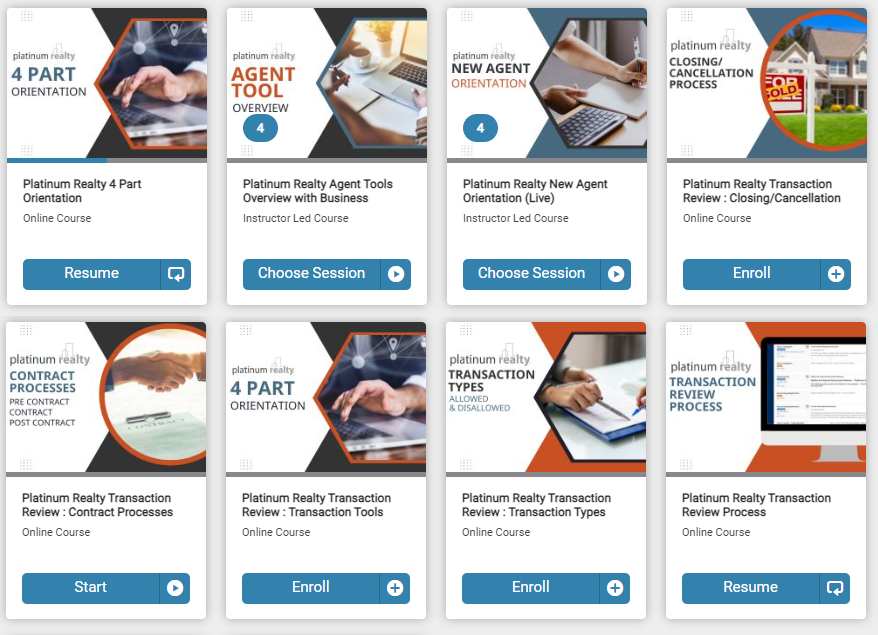 Event Calendar
As part of our ongoing efforts to streamline and enhance the learning experience for our agents, we will be moving all live online and in person event calendar items to the  Bullseye Learning Academy platform.
Why the Transition?
We understand the importance of having a centralized location for all your educational and networking needs. By consolidating our event calendar into the Learning Academy, you will have access to a unified platform where you can:
1. Access Everything in One Place: You'll no longer need to navigate between different platforms or calendars to find information about upcoming events, workshops, training sessions, and meetings hosted by both Platinum Realty and United Real Estate.
2. Simplify Your Scheduling: With all events housed in the Learning Academy's calendar, you can easily browse, register for, and manage your attendance at both in-person and online events. This simplifies the process and ensures that you won't miss any valuable opportunities.
3. Enhanced Learning Experience: The Learning Academy platform offers advanced features for tracking your progress, accessing course materials, and engaging with fellow real estate professionals. This integration will make it easier for you to leverage these resources and enhance your skills.
What to Expect?
When accessing the event calendar from myagentbackoffice.com it will send you to the Bullseye Learning Academy calendar. The calendar can be viewed by month, week, or as a list. Filter your calendar by events hosted by Platinum, in Bullseye or both!
If you have any immediate questions or require assistance, please don't hesitate to reach out to admin@movewithplatinum.com or give us a call.
Thank you for being a part of the Platinum Realty community, we can't wait to see you in the Learning Academy!