trending now
UNDERSTANDING WHO HAS THE CAPACITY TO SELL AND BUY IN REAL ESTATE
September 29, 2021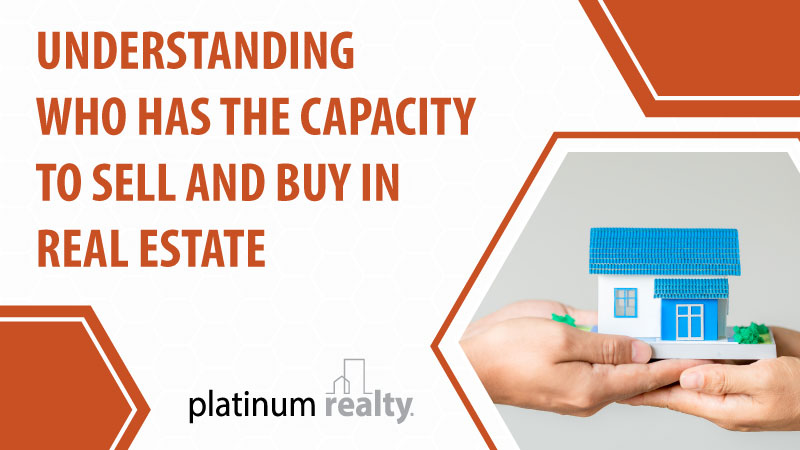 WHO MUST SIGN:
Whoever holds an interest – through title, inheritance, or marital interest. All parties and their spouses will need to sign.
If home is owned by a Trust or an LLC or Corporation, then there is typically one designated authorized signer – in these instances, the recorded documents show who is authorized to sign. If in question, title companies are the best resource to determine who should sign.
Sometimes you will be questioned as to whether both spouses should sign. Because ownership rights extend in most states to the spouse even if the home was purchased by one spouse prior to the marriage – best practice is to have both spouses sign all documents. Assuming the home is not held in a Trust, the following scenarios will necessitate both spouses to sign.
Home was purchased by both spouses. Still married and neither are deceased.

Home was purchased by one spouse prior to marriage. Still married and neither are deceased.

Couple is divorcing but not final. The divorce decree has not been recorded.
WHY A QUIT CLAIM DEED IS NOT ALWAYS THE BEST PATH:
Keep in mind that a quitclaim deed only transfers rights and does not solve all the possible problems that can occur, such as –
the quit claim can be challenged, the spouse agreeing to sign could change their mind. By not signing the contract – there could be cause for liability to the signing party as they indicated they had full rights to sell

Quitclaim deeds only transfer ownership – they do not solve other title concerns

Where there is a mortgage, the transferring spouse remains legally responsible for the mortgage – a quitclaim only transfers ownership, not liability for debts

Most mortgages specify that if you transfer ownership in the property, even from one spouse to another, the home loan becomes immediately payable in full.

A quitclaim must be signed and notarized to make it valid. It must also be recorded with the recorder of deeds in the county where the property sits. Recording the deed tells a future buyer or lender that only one spouse owns the property.
There are many things that can go wrong with a real estate transaction, but one of the easiest ways to make sure there aren't too many last-minute surprises is to ensure all parties (and their spouses) that have an interest have agreed to all terms. Of course, the best way to do this is to obtain all signatures on all documents.