trending now
Who is a Licensee and Who is a REALTOR®?
November 30, 2021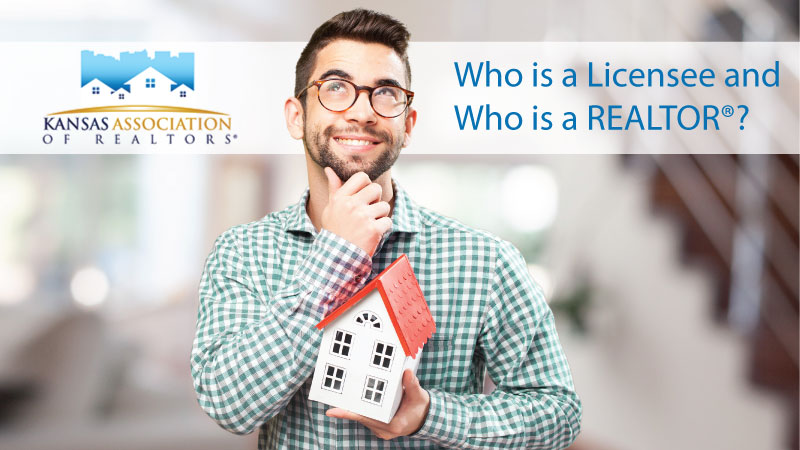 It is important for licensees to understand the difference between the Kansas Real Estate Commission (KREC) and the Kansas Association of REALTORS® (KAR). If you hold a Kansas real estate license, you are a licensee. Not all real estate licensees are REALTORS®, however.
KREC is a state agency that governs real estate practices, issues your license, and enforces license law. All Kansas real estate licensees must abide by the statutes and regulations under the jurisdiction of the Commission. KREC does not require the Code of Ethics course for license renewal.
KAR is a private industry group that provides member services and advocates on behalf of the real estate industry. A REALTOR® is a member of the local, state, and the National Association of REALTORS®. Association members are required to abide by the Code of Ethics and other rules under the membership agreement. In many areas, the local association governs the MLS rules and regulations.
A two-year renewal fee and twelve hours of continuing education are required to maintain licensure through KREC. Separately, the payment of annual membership dues and completion of the Code of Ethics training during each three-year cycle are required to maintain REALTOR® membership. KREC and KAR do not share a database. A licensee who is also a REALTOR® should report contact information and status changes to both KREC and their local association.
*Shared article from KAR. Data obtained from KAR and KREC on Nov.5, 2021. KAR data include those who are full members but don't pay dues. KREC data include those who are active, inactive, suspended, and expired renewable.