trending now
Why and How to Create a Linktree
November 15, 2023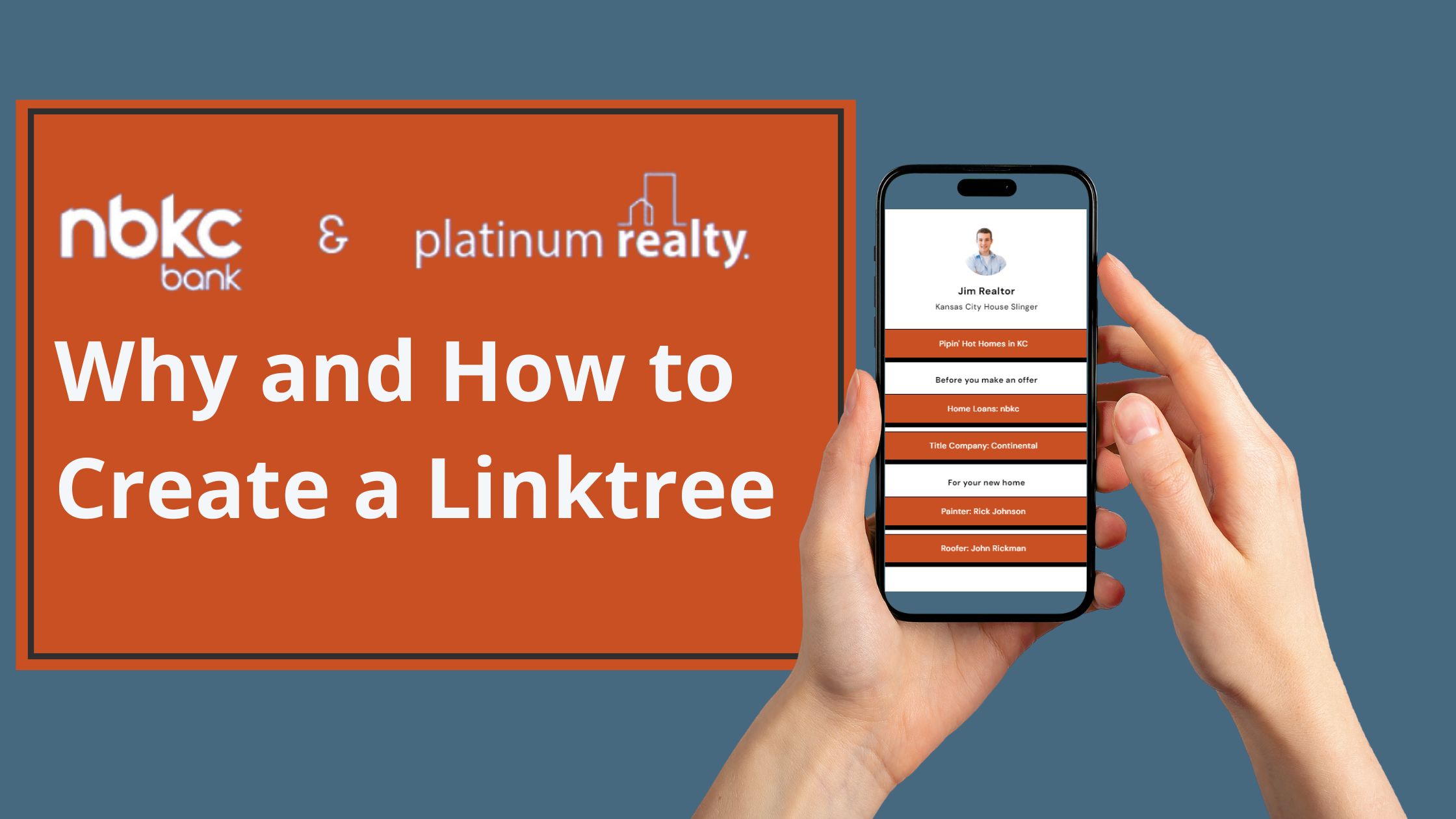 First things first, what the heck is a Linktree?
A Linktree is a single URL that acts as a landing page dashboard linking off to sites of your choosing.
Why? You know good people to know.
Homebuyers have a lot of jobs to be done. Lucky for them, you've got people in mind for each of those tasks at hand. Make your people easy to find with a Linktree.
How to set up a Linktree URL

      Head to linktree and claim your URL                            Create an Account               

     Start Adding Links – Here's one to start                      Place your Linktree URL in your Instagram bio. 
     Mortgage Lender : nbkc | nbkc.com/platinum         in your email signature or in text messages.
There is a free version and there is a pro version. Start with the free version. If you're a stat nerd, you may want the Pro version, but free works for now.
What links to add
Consider what home-related references you send your clients throughout the process. Here are a few to get your brain noodle cookin'.
• Mortgage Lender: nbkc
• Title company
• Inspector
• Plumber
• Roofer
• Painter
• Handyperson
• Window Installer
• Fencing
• Landscaping
• Flooring
You can add your photo, categorize with sections and format however you'd like. This is your Linktree. All we ask is that you think of us for that Mortgage Lender referral *wink wink nudge nudge*.
Try out this template : https://linktr.ee/cjardieu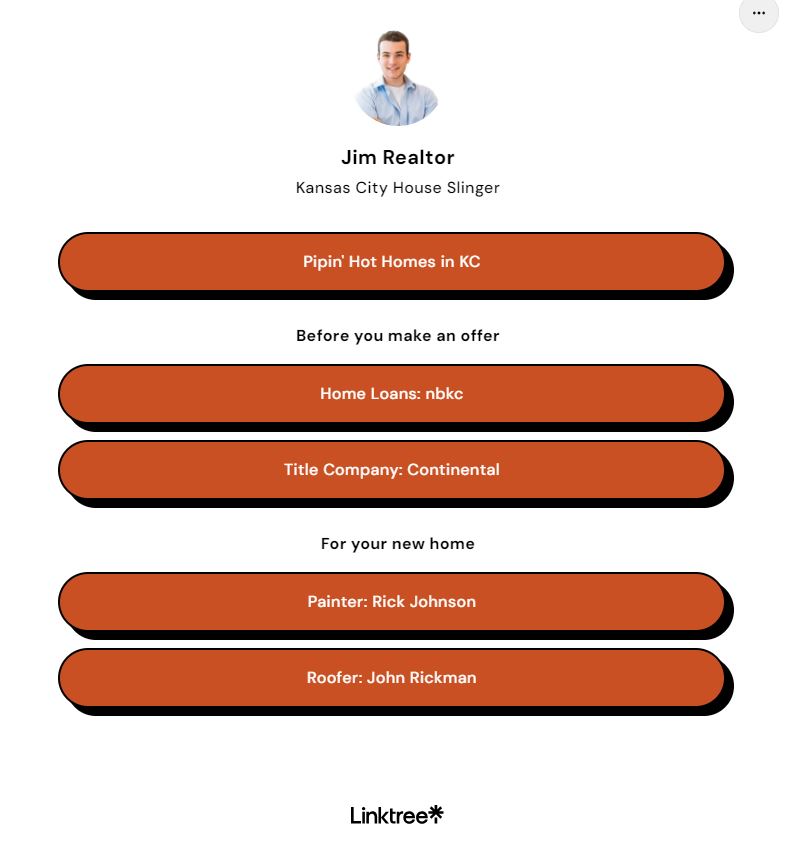 Contact Platinum's specific loan officers
1.800.530.5912 | nbkcteam@nbkc.com |
www.nbkc.com/platinum
nbkc bank NMLS # 409631 Equal Housing Lender Member FDIC